Sexual Functioning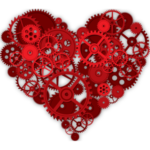 Our sexual self-esteem plays a key role in how we see ourselves in our relationships – but also how we feel about ourselves in other areas of our lives. When a sexual dysfunction develops in us or in a partner, it will affect us and our relationships and can cause a great deal of distress.
Who do you turn to when sexual problems creep up? Unlike health problems, sexual issues are not something most people feel comfortable discussing with friends and family. The result is that many people suffer silently, feeling sexual inadequate and abnormal.
The therapists at Affirming Therapy Center can help you learn how to express your sexuality in ways that enhance self-esteem and relationships.  In our sessions, we talk about many topics of concern, including these:
Recapturing Romance
Communicating with your Partner about Sexual Concerns
How Body Image Effects your Sexual Expression
Causes and Contributors to Low and High Sexual Desire
Becoming Orgasmic
Expanding your Sexual Repertoire
A healthy sex life is your birthright.