For new clients: Learn more about each of our therapists at Meet the Team.
The easiest way to get started with the therapy process is to e-mail us at Team@AffirmingTherapyCenter.com to schedule a free 10-15 minute phone consultation or to schedule an initial appointment.
• Include a brief description of what's going on for you and your availability for appointments.
• One of our friendly therapists will respond (in 1–3 business days) to you to get started.
For current clients: To notify your therapist of scheduling and appointment changes, please see the Directory for our direct contact information.
---
Regular Office Hours are Monday – Saturday, 8:00am – 5:00pm
Hours are by appointment only.
*Evening rates apply for sessions beginning at or after 5:00pm.  Evening sessions are available between 5:00pm — 8:00pm.
We offer TeleHealth and In-Person sessions.
For in-person sessions, our office is centrally located in Kearny Mesa.
The building: Our office building is nestled in the hills of Kearny Mesa.
The closest stairs to our office (and the elevator) are on the north side of the building (shown here).
Enjoy the atrium for quiet, serene moments before or after your appointment.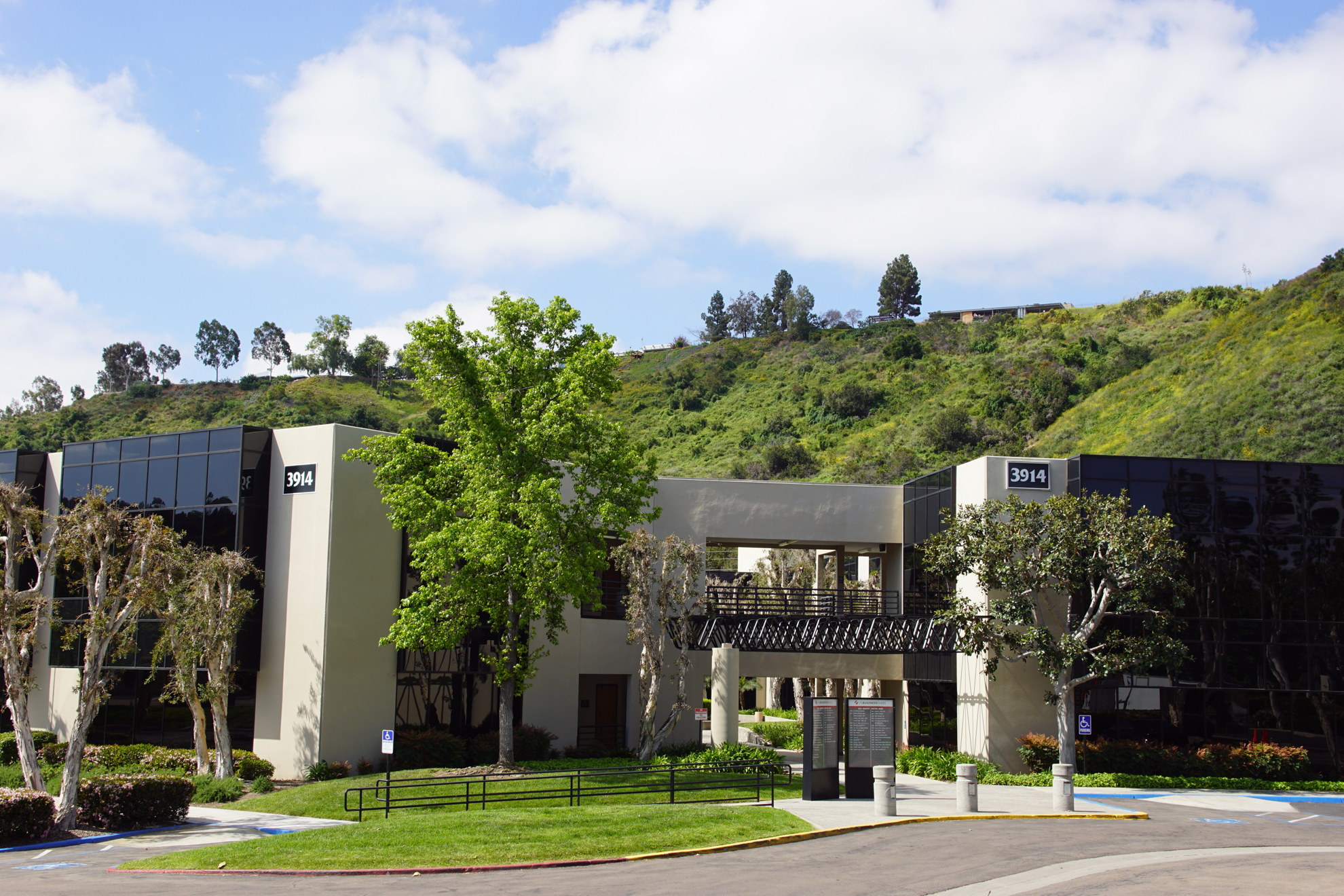 The Directory: The Team at Affirming Therapy Center is located on the 2nd floor.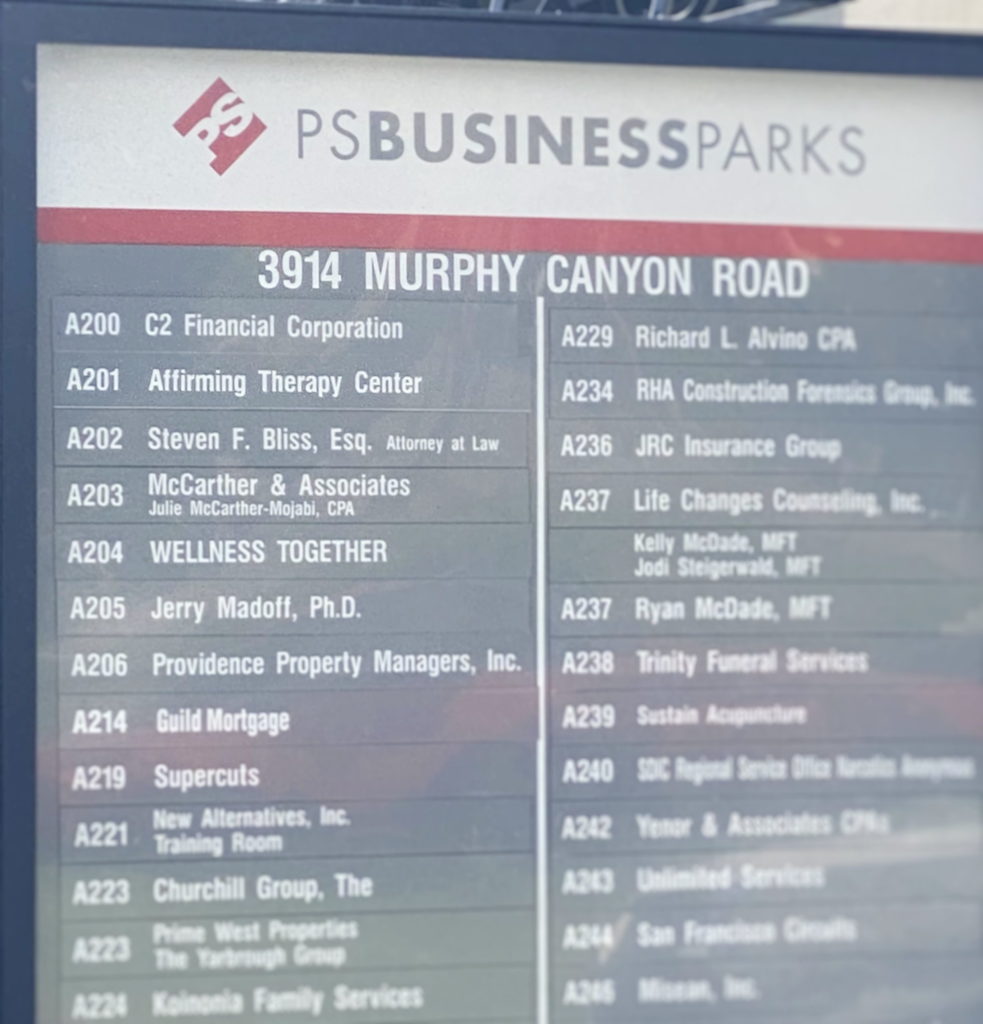 Therapy Rooms: We create a safe space for each of our clients – part of that process is making sure the physical environment is as comfortable as possible.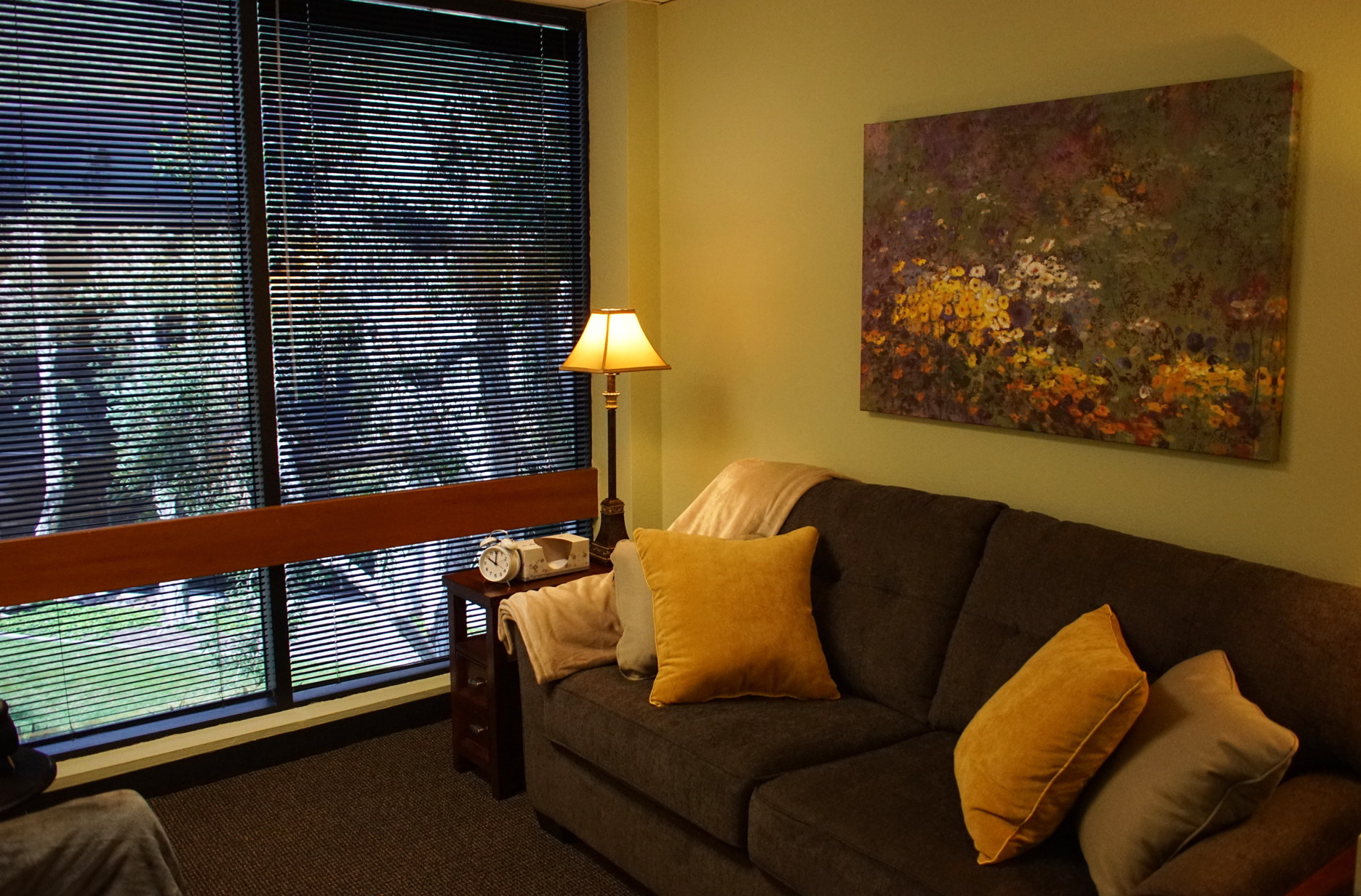 Waiting Room: Make yourself comfortable in the waiting room before our session. Please enjoy snacks, water, hot tea…additional refreshments are located in the small refrigerator (including cold water and sodas).