Meet the team of clinicians at Affirming Therapy Center
Affirming Therapy Center prides itself on providing our clients with GSRD-friendly therapists who have a broad background of knowledge and skills.
Of course, we realize that you are seeking specific qualities in a therapist.  One size does not fit all. It's important to find a good match between you and your therapist, both in personality and perspective.
Take a moment to read about our therapists and find the right one for you.  They each have a unique style and set of skills and education.  We encourage you to contact them directly to schedule an initial session or a free 10-15 minute intake call.
Or, if you already know what you want to talk about, visit the Specializations section at the bottom of the page.  This may help you better find a therapist who fits your needs.
If you are not sure which therapist is right for you, not to worry!
•  Simply send an e-mail to Team@AffirmingTherapyCenter.com.
•  Include a brief description of what's going on for you and your availability for appointments.
•  One of our friendly therapists will respond to you to get started.
Affirming Therapy Center serves the entire state of California via TeleHealth.
---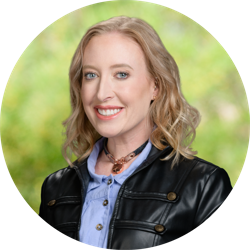 Associate Marriage and Family Therapist
(AMFT 129139)
Supervised by Jennifer Rehor, LMFT, CST, C-SIT
If you are looking to explore various facets of yourself, your sexuality, and your identity, then look no further. In addition to being a kink-literate professional who supports the GSRD, LGBTQ+, and BDSM communities, I am experienced in offering support to those struggling with disordered eating.
What do these qualities have in common? In essence, I specialize in a variety of relationships: your relationship with yourself, with food, with your body, with your gender, with your partner, with your family, and with your community.
In the context of all of these relationships, I help you process through the layers of social conditioning prevalent in today's cultural norms. I walk beside you, not in front of you, on the path toward wellness, treating you with genuine compassion.
Licensed Marriage and Family Therapist
(LMFT 121998)
I dedicate myself to the idea that all people are in the same boat, and that the best way to progress in life is to be empathetic, compassionate, and helpful to others. My work and commitment to helping others have evolved into me being able to reach those who live with challenges and struggles, assisting them in finding their own skills and tools to be able to face down the problems that arise in life.
I am humorous, compassionate, energetic, and enthusiastic about helping those who need help. I believe in people. I believe in their stories. I believe in their power. And I believe in their authenticity and ability to write their own life story.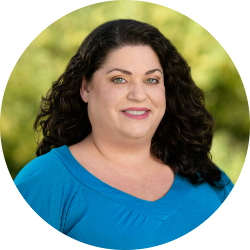 Licensed Clinical Social Worker
(LCSW 107435)
If you've been looking for a therapist who is familiar with the nuances of sexuality and helps clients heal their past, accept their present, and look upon their future with joy, we can work together to reclaim and restore your relationships towards sex, pleasure, and intimacy.
My greatest desire is to be a catalyst for the life changes you are seeking. I provide a compassionate environment for you to express your authentic self. You hold the key to your own happiness. I can collaborate with you and provide guidance toward the solutions, answers, and truths that you already hold.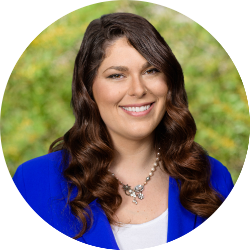 Licensed Marriage and Family Therapist
(LMFT 139620)
Certified Psychedelic-Assisted Therapy Provider
(PATP)
My favorite clients are those who have begun to question social/cultural norms, who want to break the mold and write their own rules for a life well-lived. I believe pleasure is a human right and everyone deserves the opportunity to improve and enjoy their relationships, both with themselves, their chosen partners, and their own sexuality.
The most rewarding aspect of this work for me is helping people gain a clearer picture of their own wants and needs by untangling some of the things that have been holding them back. Witnessing them step into their power from that place of clarity is so fulfilling!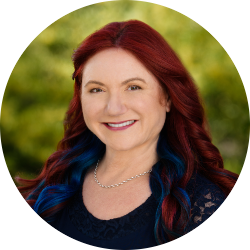 Licensed Marriage and Family Therapist
(MFT 94564)
AASECT Certified Sex Therapist
(CST, C-SIT)
Envision having the best life and the best relationships with others that you can, and not just settling for "good enough."
I am the founder and owner of Affirming Therapy Center (ATC). With over 20 years of personal, professional, and academic experience in the LGBTQ, Kink, and Ethical Non-Monogamy communities, I am rooted in personal experience and know the importance of creating a welcoming, friendly atmosphere that prioritizes the unique wellness of each person.
I am committed to providing the outstanding service that ATC's clients deserve. That's why I focus my time on supervising, consulting, training, and mentoring my specialized team of sex-positive therapists. As a group practice owner, I believe that my knowledge, passion, and influence can help far more people in our communities than my own private practice would allow. With this endeavor, ATC has become a valuable community resource that ripples hope, trust, and connection.
Our therapists love to work with people who have full, meaningful lives and yet still grasp for deeper happiness. To help them see that "happy" is not a goal, but a journey — a journey that can be filled with love, loss, growth, change, surprises, sadness, and dreams, and it's that journey that makes us the unique individuals we are.
Always remember: The path of life should not be so serious that we forget to have fun.
At Affirming Therapy Center, we support and encourage your desire for growth in a completely non-judgmental way, in a space that acknowledges your unique personhood and distinct challenges.
ATC is dedicated to serving and supporting communities of Gender, Sexual, and Relationship Diversity (GSRD).