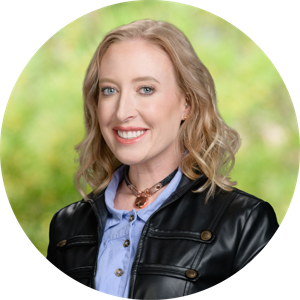 Kelly Goldsteinholm
she / her
Registered Associate MFT (AMFT 129139)
Supervised by Jennifer Rehor, LMFT, CST, C-SIT
Monday: 9:00am – 5:00pm (In-Office and Telehealth)
Tuesday: 11:00am – 7:00pm (Telehealth)
Wednesday: 9:00am – 5:00pm (In-Office and Telehealth)
Thursday: 11:00am – 7:00pm (Telehealth)
Friday: 9:00am – 5:00pm (Telehealth)
Fees for Individual / Personal Therapy:
$160 (Daytime), $180 (Evening / Weekend)
Fees for Couples / Relationship / Family Therapy:
$180 (Daytime), $200 (Evening / Weekend)
See Fees tab for more information.
Phone: (619) 832-6315
Email: Kelly@AffirmingTherapyCenter.com
Are you ready to explore the various facets of yourself, your sexuality, and your identity?
As a gay therapist who is an active member of the BDSM and ENM communities, I understand the complexities, challenges, and joys that come with "alternative" relationship structures and dynamics. My lived experience in these communities, coupled with my academic and professional training, allows me to best serve you in navigating the roles, relationships, conversations, and experiences that are found in these circles.
We all want to be part of a community and there is hardly anything that brings people together more than food! But sometimes, when we find ourselves in an unhealthy relationship with our self or with our body, we need guidance to restructure our self-image and our behavior towards food. Bodies of all sizes deserve to be treated with respect and to achieve full recovery. If you experience disordered eating, we can work together utilizing the Healthy at Every Size (HAES approach) to heal your relationship with yourself, your body, and your holistic health.
I am trauma-informed and trained in multiple modalities including EMDR, TF-CBT, CBT, and others. I offer a safe environment and a healing space for your emotional experience. We will work together to find clarity in your self-knowledge and new insights into who you are and what you want and need.
If you're looking for someone who is direct and compassionate, please contact me and let's get started.
---
Contact me now to schedule an initial session:
•  Call or text me at (619) 832-6315 or
•  Send an e-mail to Kelly@AffirmingTherapyCenter.com
---