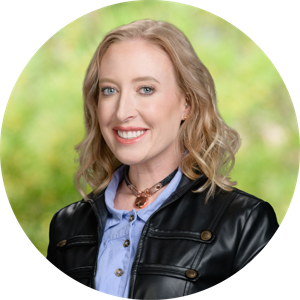 Kelly Goldsteinholm
she/her
Registered Associate MFT (AMFT 129139)
Supervised by Jennifer Rehor, LMFT, CST, C-SIT
Adult Individuals, Couples/Relationships
Daytime Rates (Weekdays before 5:00pm):
     Individual/Personal Therapy: $160 per session
     Couples/Relationship/Family Therapy: $180 per session
Appointments Available:


     Mondays: 9:00am – 5:00pm (In-Office or Telehealth)




     Tuesdays: 11:00am – 5:00pm (In-Office or Telehealth)




     Wednesdays and Fridays: 9:00am – 5:00pm (Telehealth)




     Thursdays: 11:00am – 5:00pm (Telehealth)




    Tuesday, and Thursday Evenings: 5:00pm – 7:00pm


*See Fees tab

for more information about Evening Rates
Are you in an unhealthy relationship with yourself or with your body and need guidance to restructure your image and your behavior?
Are you looking for a queer, kinky therapist who can understand you because she has walked a path similar to your own?
Are you in the LGBTQ+ or kink community and want to explore your identity or various facets of yourself?
Life can be messy and complicated, I know. I know because I have learned — through my own lived experience — the importance of psychotherapy for healing from trauma. I am trauma-informed and trained in multiple modalities including EMDR, TF-CBT, CBT, and others. I provide a client-centered approach to therapy.
As my client, you will gain self-knowledge, healing, and new insight. You will learn relational skills to use in your present and future life, coping skills to utilize when you are stressed or anxious, and self-compassion to carry with you long past your time working with me.
I particularly enjoy working with clients who experience disordered eating because I am so passionate about helping others heal their relationships with their physical bodies and with their behaviors around food. I utilize a HAES approach, plus overall mindset towards food, body size, and holistic health.
My involvement in the kink/alternative lifestyle/ENM communities has taught me how hard it is to find a therapist who can work with someone without the kink/alternative lifestyle/ENM becoming the presenting problem. I get excited about working with clients who are within the LGBTQ+ and/or kink communities because my own lived experience can benefit them. In this same vein, I like working with people new to kink or ENM and helping them navigate issues of identity in this unique experience.
In all cases, I offer a safe space and a compassionate witness for your emotional experience.
I care deeply about my clients and hold hope for them while they learn to grow their own. I am funny, sarcastic, and sometimes a little bit irreverent, and I am skilled in gently using levity to aid my clients in truly looking at who they are and what they want and need. I do not ascribe to the traditional biomedical model's view of therapy as therapist-directed: I walk beside my clients, not in front of them.
When you are my client, you are safe, I hear you, and I support you!
Affirming Therapy Center (ATC) serves San Diego county, and the state of California via TeleHealth.
© 2016 – 2023 Affirming Therapy Center (ATC) – All Rights Reserved.
Good Faith Estimate Notice