Sex Therapy
We are sexual beings, with the wonderful capacity to experience that sexuality physically, emotionally, mentally, and socially.
Sex is intensely personal, yet has a strong social nature. It brings people together and pushes them apart.  It is satisfying and still evasive.  It encompasses orientation, identity, biology, behavior, and activities. Our past sexual experiences heavily influence our day-to-day attitudes and our life.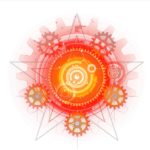 To summarize, sex is complicated.
Your sexual health requires a positive and respectful approach to sexuality and sexual relationships, as well as the possibility of having pleasurable and safe sexual experiences, free of coercion, discrimination, and violence.
Easy enough to say, but how do we actually do that?  Given our life's experiences, the expectations of ourselves and our lovers, changes in our body, and the difficulties of finding intimate moments alone with our loved ones, how can we possibly experience the sexual health that we desire and deserve?
It's no wonder that there is a specialized branch of therapeutic guidance called Sex Therapy.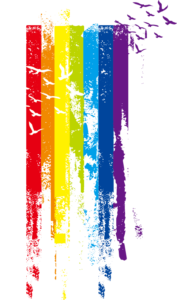 More than just being open to talking about sex, sex therapy deals with social, emotional, and physical aspects of an individual's sexuality and of relationship dynamics.  It's a place to explore your ideas and issues safely, without judgement. It's a way for you to start thinking about "sex" and "happiness" in the same sentence.
The therapists at Affirming Therapy Center are specially trained in sex therapy.  This training includes hundreds of hours dedicated to specific instruction, education, and supervision concerning sex and sexual health.  One of our goals is to use that training to help guide you to where you want to be.
What happens during sex therapy?
It's difficult for many people to talk about their sexual concerns, whether those concerns pertain to themselves or to their relationships with loved ones. In a sex therapy session, we strive to remove barriers, improve communication, and use support and validation in a non-judgmental space.  We discuss your past experiences, your current situation, and your future goals.  We encourage you to be honest with yourself and to accept yourself for who you are.
Why does this matter?
You deserve to have a happy sex life; it's your birthright.