LGBTQ-Friendly Therapy
Being a therapist who is LGBTQ-friendly goes beyond having a lesbian friend or being in favor of same-sex marriage. It's about being trained specifically in how to work with the LGBTQ community and being competent enough to understand the specific issues that LGBTQ folks face.
Your LGBTQ therapist is supportive, compassionate, and accepting, and provides a space that is welcoming and comfortable. They work with you toward developing a better sense of self, building authenticity, and strengthening your voice.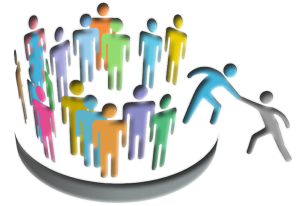 And they also understand that you are a person with issues people have.  "My boyfriend and I fight about money all the time."  "I'm taking care my sick mother and it's hurting my marriage."  The fact that your sexuality and gender are on a spectrum might influence those issues, but that doesn't mean they are the issue.
In other words, you need to talk to someone who won't stumble when you say, "I'm queer" or "I'm trans".
The therapists at Affirming Therapy Center know and understand that you are looking for a space to explore yourself and to be yourself.
Besides being members of the community, we all have attended additional trainings, conferences, consultation groups, and supervision in topics pertaining to sexual orientation, identity formation, developmental and cultural sensitivity, and the unique challenges that you face.
We take pride that we are here to help you.