Alternative Lifestyles
Alternative lifestyles have always been part of humanity.  Anyone who did not enjoy or appreciate the dominant lifestyle of a given culture, anyone who felt they needed to express their desires more fully, anyone who wanted to find a happiness that wasn't available where they were and who they were expected to be – those people sought an alternative.
So, what does this mean to you?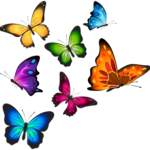 Perhaps you wish to open your relationship to new partners.  Maybe you are considering experimenting with a Master-slave dynamic.  Or jumping completely into an erotic fantasy that you've kept hidden.
Or maybe you just want to talk about issues without having to explain to your therapist that you are a sub.
The therapists at Affirming Therapy Center understand that there are rewards and challenges to these lifestyles, and they work with you towards finding a good life balance.
But more, your therapists have advanced training in dealing with the issues involved in alternative lifestyles.  They know how to soften the rough edges and how to sharpen the dull blades.  They understand that your need to experience a different lifestyle is your way of saying, "I want to be happier," or more so, "I want to be me."