Non-monogamy, Polyamory, and Open Relationships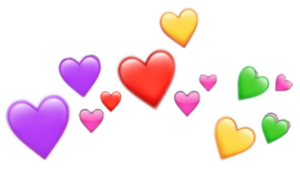 It is fun to have relationships with multiple people, isn't it? Mom, dad, grandpa, children, neighbors, childhood friends – we have quite a capacity for love and holding people dear to us.
Non-monogamy is like that, except we get to express sexual or romantic feelings towards multiple people.
Ethical non-monogamy, also called consensual non-monogamy, is the same thing, but with everyone's consent.
That might seem obvious, but it bears stating.
Inside this relationship style are even more relationship styles: polyamory, open relationships, swinging, lifestyle, triads or throuples, polyfidelity, casual sex, casual dating, and others.
When people in a relationship decide to "open" their relationship or to enhance their existing non-monogamous relationship, they frequently need guidance.  It involves a lot of open and honest communication about boundaries, jealousy, time management, and common goals.
Goals?
Yes.
Are you looking for long-term friendship? Casual play partners? Individuals or couples? Is this a lifestyle change or a long-weekend getaway?  Do you have to like your partner's choice?  Do you want to take small steps or big steps?  What are your expectations, what are your comfort zones?
And how will this affect the relationship you have with your current partner or partners?  How do you want it to affect that relationship?
These are not trivial questions, and the answers might be difficult to figure out or to accept.
The good news is, you are not alone.

The therapists at Affirming Therapy Center are both experienced in non-monogamy and trained to deal with the issues common to these diverse relationship constellations.  We provide a safe place to discuss your issues and explore your dreams.  You can include your current partner(s), or we can see you individually – whatever suits your needs.
Meet our therapists who specialize in non-monogamy!
This is your life, these are your dreams.  Contact us today to help you create the relationships you deserve.
Affirming Therapy Center (ATC) serves San Diego county, and the state of California via TeleHealth.
© 2016 – 2023 Affirming Therapy Center (ATC) – All Rights Reserved.
Good Faith Estimate Notice