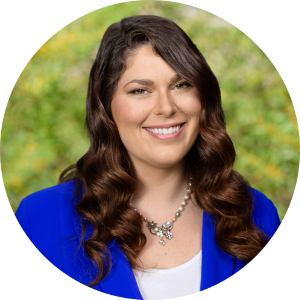 Skyler "Skye" White
she / they
Licensed Marriage and Family Therapist (LMFT 139620)
Certified Psychedelic-Assisted Therapy Provider (PATP)
Monday: 11:00am – 2:00pm (Telehealth)
Tuesday: 10:00am – 6:00pm (In-Office and Telehealth)
Wednesday: 10:00am – 6:00pm (Telehealth)
Thursday: 10:00am – 6:00pm (In-Office and Telehealth)
Friday: 9:00am – 2:00pm (Telehealth)
Fees for Individual / Personal Therapy:
$190 (Daytime), $210 (Evening / Weekend)
Fees for Couples / Relationship / Family Therapy:
$210 (Daytime), $240 (Evening / Weekend)
See Fees tab for more information.
Phone: (619) 288-9289
Email: Skyler@AffirmingTherapyCenter.com
It is possible to create lasting change and build the world you want for yourself. We've all done things we're not proud of, but our pasts don't have to define our future. I can help you learn to recognize unhelpful habits and explore underlying beliefs that keep you stuck in negative cycles. You've suffered long enough. My goal is to help you understand the relationship between your thoughts, feelings, and actions so you can begin to make choices that are more aligned with your goals and values. I offer support and guidance by employing evidence-based treatment methods that are designed to move you from struggle to strength.
With compassion, curiosity, and a non-judgmental approach, I aim to create a safe space where you can practice skills that teach you to ride the tides of your emotional waves instead of being swept into the storm that brews when we attempt to numb, avoid, repress, or deny our feelings. This work is designed to help ease transitions and facilitate transformation.
My personal healing journey and path toward mental wellness, physical wellness, and spiritual wellness has led me to become a healer myself. Thus, I have firsthand experience in navigating many of life's challenges. Let's discuss how my education and experience can be of value to you.
---
Contact me now to schedule an initial session:
•  Call or text me at (619) 288-9289 or
•  Send an e-mail to Skyler@AffirmingTherapyCenter.com
---