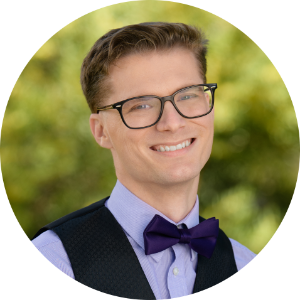 Jesse Jones
he / she
Licensed Marriage and Family Therapist (LMFT 121998)
Monday: 8:00am – 5:00pm (Telehealth)
Tuesday: 8:00am – 5:00pm (In-Office and Telehealth)
Wednesday: 8:00am – 5:00pm (Telehealth)
Thursday: 8:00am – 5:00pm (In-Office and Telehealth)
Friday: 8:00am – 5:00pm (Telehealth)
Fees for Individual / Personal Therapy:
$190 (Daytime), $210 (Evening / Weekend)
Fees for Couples / Relationship / Family Therapy:
$210 (Daytime), $240 (Evening / Weekend)
See Fees tab for more information.
Phone: (619) 988-0536
Email: Jesse@AffirmingTherapyCenter.com
Does attempting to conform to the requirements of family, work, and society make you feel like you can never be who you really are?
Dealing with challenges and complex issues can become difficult to navigate by yourself. You are not alone; I am here to offer help and support, and to join you as you move toward a more fulfilling and joyful life.
As your therapeutic partner, I facilitate the conversations that are important to achieving your hopes and desires. You are the expert and the author of your own story, and my presence is a thoughtful and encouraging influence to help you discover, develop, and trust your innate power, abilities, and sense of self.
Together, we will navigate problems and concerns — with warmth, honesty, and humor. We'll focus on your successes and reveal through your individual narrative how you want your story to be understood. I infuse energy in our sessions, helping you to develop tools and skills to reshape your relationships to others and to the social factors in the world around you.
As a licensed marriage and family therapist, I can help with a wide range of issues including anxiety, depression, identity, relationship challenges, societal stressors (including racism and sexism), trauma, and life transitions. I have skill and knowledge with a variety of relationship structures including monogamy, open relationships, polyamory, BDSM dynamics, and many other frameworks. I have experience working with the LGBTQI+ community and within the spectrum of Gender, Sexuality, and Relationship Diversity (GSRD).
I am enthusiastic and honored to begin this important work with you. I am ready to listen, learn, and assist you with illuminating your story.
---
Contact me now to schedule an initial session:
•  Call or text me at (619) 988-0536 or
•  Send an e-mail to Jesse@AffirmingTherapyCenter.com
---