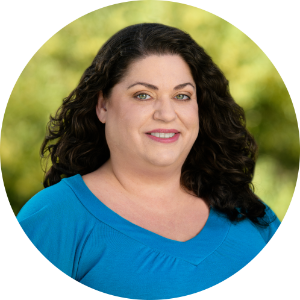 Sandra Koellmann
she / her
Licensed Clinical Social Worker (LCSW 107435)
Monday: 10:00am – 7:00pm (In-Office and Telehealth)
Tuesday: No appointments available
Wednesday: 10:00am – 7:00pm (In-Office and Telehealth)
Thursday: No appointments available
Friday: 10:00am – 7:00pm (In-Office and Telehealth)
Fees for Individual / Personal Therapy:
$190 (Daytime), $210 (Evening / Weekend)
Fees for Couples / Relationship / Family Therapy:
$210 (Daytime), $240 (Evening / Weekend)
See Fees tab for more information.
Phone: (619) 895-6023
Email: Sandra@AffirmingTherapyCenter.com
For over ten years I have studied and worked in the field of sexual health — which has both informed and strengthened my role as a therapist — assisting my clients with sexual functioning, intimacy issues, and general relationship concerns. Using various therapeutic approaches, I engage with my clients to reveal their own answers and truths, and I would be honored to work with you in finding your answers. Fundamental is my belief that you are the expert in your life story. You hold the key to your own happiness and fulfillment; my job is to collaborate and provide guidance towards the solutions within you.
My greatest desire is to help bring the change my clients are seeking to live their very best lives. I became a therapist to enable growth in others, and my continued passion is to support individuals on their path towards their ideal life. I find great fulfillment in helping people seeking a sex-positive therapist who will treat them in a non-stigmatizing manner. Sex-positivity means having a world view that perceives sexual diversity through an open-minded and non-judgmental lens, believing that sexual pleasure is everyone's birth-right, in harmony with a rich and fulfilling life.
In our sessions together, you can expect to be fully honored, respected, and valued. My priority is to ensure your comfort and provide you with a place where you can reclaim the strength and confidence needed to heal the past, celebrate the present, and look upon the future with joy.
---
Contact me now to schedule an initial session:
•  Call or text me at (619) 895-6023 or
•  Send an e-mail to Sandra@AffirmingTherapyCenter.com
---