Kink Behaviors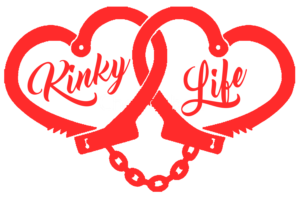 A study by Jennifer Rehor titled Sensual, Erotic, and Sexual Behaviors of Women from the''Kink'' Community, published in 2012 in the Archives of Sexual Behavior, looked at the "unconventional sensual, erotic, and sexual behaviors" (referred to as kink behaviors) of 1,580 female participants.
One of the questions asked, "Which of the following activities have you participated in in any form (doing to, have done to, and observing)?" Below is the list of the activities, in order of the percentage of the women who stated that they have participated.
Sensual, erotic, and sexual behaviors
1) Touching (caress, cuddle, massage, tickle)
2) Kissing, licking, sucking
3) Spanking
4) Hair pulling
5) Biting
6) Scratching/leaving marks/abrasion
7) Use bondage toys (chains, gags, cuffs, rope, etc.)
8) Moderate bondage (can't get out on own, but with body mobility)
9) Masturbation (solo)
10) Cunnilingus (stimulating a woman's genitals with mouth)
11) Light bondage (able to get out if you wanted to)
12) Paddling
13) Breast play: slap, clothespins, etc.
14) Hand job (stimulating genitals with hands/fingers)
15) Flogging
16) Fellatio (stimulating a man's genitals with mouth)
17) Grooming (shaving, manicure, pedicure, brush hair, etc.)
18) Stimulating anus with fingers or penis
19) Genital play: slap, kick, clothespins, etc.
20) Ice play
21) Hickeys
22) Penetrating vagina with penis
23) Using clothespins/clamps
24) Candle wax play
25) Sex with inanimate objects (not designed as sex toys)
26) Stimulating vagina with other sex toys (vibrators, Ben Wa Balls, speculums, etc.)
27) Physical humiliation (face-slapping, begging, crawling, etc.)
28) Pinching
29) Applying ____ (body paint, chocolate, oil, food, etc.)
30) Whipping
31) Erotic literature (books, poems, magazines)
32) Genital to genital contact: non-penetrative
33) Master/slave fantasy
34) Deprivation (forced chastity, blindfold, bathroom use control, orgasm control, sensory deprivation, etc.)
35) Stringent/extreme bondage (immobilized)
36) Punishment: physical
37) Ingesting semen
38) Obedience/training
39) Stimulating anus with sex toys (beads, butt plug, vibrator, speculum, hooks, etc.)
40) Using feathers/fur
41) Caning
42) Mammaryintercourse (rubbing phallic object or penis between breasts)
43) Breath play, choking, strangling, hanging
44) Verbal abuse/humiliation (yelling, calling names, etc.)
45) Electrical play (Violet Wand, TENS unit, etc.)
46) Wrestling
47) Danger fantasy (abduction, execution, impregnation, interrogation, rape, kidnapping, prison scene)
48) Phone sex
49) Rimming (stimulating anus with mouth)
50) Service-oriented submission/domestic service
51) Sexual pornography
52) Pose for erotic images (photography, video, audio)
53) Worship (kissing, licking, smelling, enjoying a specific body part
54) Jobs/occupation play (boss/secretary, maid, teacher/student)
55) Other forced activities (eating, exercise, masturbation, sexual behavior, nudity, etc.)
56) Stimulating penis with sex toys (cock rings, sheath, etc.)
57) Clothing (lingerie, shoes, corsets, etc.)
58) Using a strap-on dildo to penetrate vagina
59) Knife play/razors
60) Sucking/licking dildo with mouth
61) Ingesting vaginal fluid
62) Vaginal fisting
63) Impact play/percussion play: using blunt or heavy instrument
64) Share erotic images of yourself with others
65) Objectification: use person as an object (human furniture, human doll, human ashtray, etc.)
66) Fire play/fire cupping
67) Animal play (pony, kitten, wolf, etc.)
68) Corset training
69) Piercing: temporary, needles, pins, injections
70) Using a strap-on dildo to penetrate anus
71) Breast torture (piercings, breast press, stretching, hooks, etc.)
72) Punishment: emotional
73) Sex with inanimate objects (not designed as sex toys)
74) Attaching weights to body parts
75) Medical play (doctor or nurse/patient)
76) Age regression play: guardian/child (baby, toddler, teenager, brat, etc.)
77) Specific body part(s)
78) Urine play (golden showers/water sports)
79) Piercing: permanent
80) Genital torture (piercing, stretching, stitching, hooks, dilation, etc.)
81) Cyber sex (webcam)
82) Performance (strip-tease, burlesque, belly dance)
83) Tattooing: permanent
84) Foot job (stimulating genitals with feet)
85) Fabrics (leather, rubber, vinyl, etc.)
86) Boxing/beating/kicking
87) Cutting/artistic cutting/scarification
88) Showing bare breasts
89) Group sex (including orgies, gang bang, bukkake)
90) Uniforms (military, medical, occupational, etc.)
91) Branding/burns
92) Blood play
93) Forced cross-dressing
94) Other torture
95) Vacuum pumping
96) Anal torture
97) Take erotic images of others (photography, video, audio)
98) Engaging in public sex
99) Anal fisting
100) Anonymous sex/sex with strangers
101) Nude paintings, sculptures, or statues
102) Imposed feminization
103) Religious play (priest/nun, priest/altar boy or altar girl)
104) Tattooing: temporary, cell-popping, red-lining
105) Being naked
106) Foot torture
107) Passing female vaginal fluid from mouth-to-mouth
108) Snowballing (passing semen from mouth-to-mouth)
109) Acting out sexual fantasy/role play
110) Incest play (fantasy)
111) Swinging (mate swapping)
112) Water torture
113) Catheterizing
114) Showing genitals
115) Share erotic images of your partner with others
116) Body fluids
117) Imposed masculinization
118) Feces play (brown showers/scat/excrement/enemas)
119) Felching (licking semen out of anus)
120) Using semen or vaginal fluid in mixed-drinks or cooking/baking recipes
121) Age progression (elderly)
122) Sex with corpse (fantasy)
123) Prostitution (real)
124) Sex with domestic animals (real)
125) Sex with wild/non-domestic animals (real)
126) Sex with a dead person (real)
This list of fetishes used in the survey was derived from existing lists in public sources.  It is not exhaustive (think about that for a while!) and is not meant to represent any particular person or persons.  Meaning, just because women engage in such behaviors does not mean any particular person engages in any particular behavior.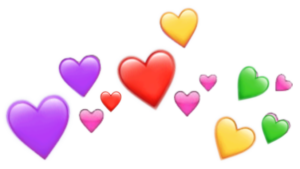 If you have questions about any of these kink activities, please contact one of our kink-friendly therapists!